Profile

Free Account
Created on 2011-12-24 04:50:38 (#1238822), last updated 2011-12-25 (304 weeks ago)
0 comments received, 387 comments posted
4 Journal Entries, 12 Tags, 0 Memories, 45 Icons

About

Mini Bio
♔ L O R D A R T H U R P E N D R A G O N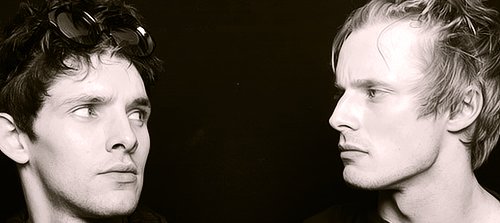 Lord Arthur Pendragon of Winchester: son of Lord Uther Pendragon, Marquis of Winchester; half-brother of the Lady Morgana Pendragon of Winchester.

Once upon a time, Arthur was an Eton boy. Now, he studies at Cambridge. He plays rugby, football, and to appease his father, polo whenever he must. He's Facebook friends with Prince Harry, spent the night in Buckingham palace when he was younger, and has a tendency to fall for those who couldn't be farther from aristocracy.

Well shit.


This is a Modern AU account for Arthur Pendragon from Merlin.
He is also a reincarnation of his previous self, and entirely unaware of it.
As far as he knows, his life is just terribly ironic.
Can be used for other rebirth AUs as well.

Mun owns nothing. Mun and muse are over 21.
Canon account: camelots.



Connect
kitchnnsync

People
[View Entries]

Communities
[View entries]

Feeds
[View Entries]

Subscriptions (0)

Linking
To link to this user, copy this code:
On Dreamwidth:
Elsewhere: